In its monthly market report published earlier, Organization of the Petroleum Exporting Countries (OPEC) said that demand for crude from its own 14 members was expected to rise to average 33.0 million barrels per day in 2017, representing a gain of 1.1 million barrels per day over the current year. "The contraction seen this year in non-OPEC supply is expected to continue in 2017 but at a slower pace," OPEC said. "Market conditions will help remove overall excess oil stocks in 2017."
Output from OPEC's 14 nations increased by 264,100 barrels a day to 32.858 million a day in June, according to external sources cited by the report.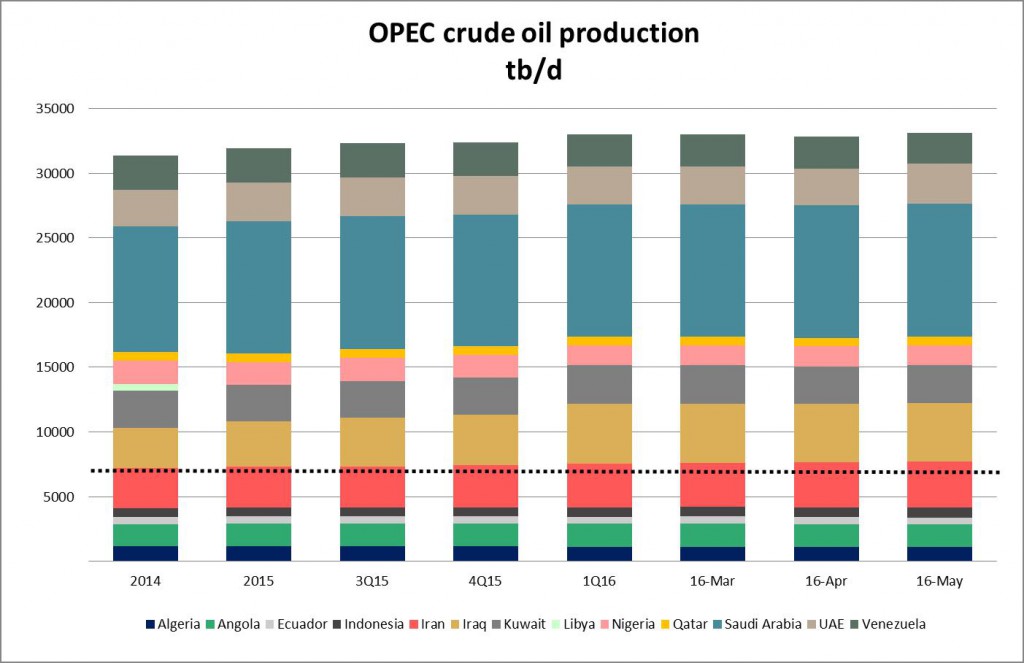 Global oil demand will increase by 1.15 million barrels a day next year to reach an average of 95.3 million a day, with almost all of the growth concentrated in emerging economies such as India and China. OPEC forecasts supply from outside producers will decline by 110,000 bpd in 2017 to 55.9 million a day, after an 880,000-bpd drop this year. OPEC's report points to a sizeable average surplus of 1 million bpd this year, but also to demand for its crude exceeding current production in the third quarter.
Oil prices have halved from two years ago in a drop that deepened after OPEC refused in late 2014 to cut output to support prices, hoping that cheaper oil would curb higher-cost rival supply such as U.S. shale.