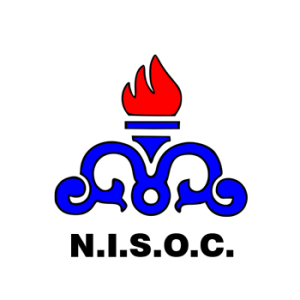 Iran is one of the countries with the oldest record of oil exploitation. The first oil exploration operation in the country took place in 1901 in the west of the country and expanded southwards. After a few insistent and continuous efforts, the first exploratory oil well of an economic oil exploitation capacity was drilled in Masjed-e-Suleyman field in 1908. Utilizing the primitive drilling equipment of the time, this oil well reached the oil reserve (Asmari structure) at the depth of 338 meters. Exploitation of this well began in 1911 with a capacity of 500 Barrels per day. The next step was exploration of oil in Haftgel in 1927, Aghajari in 1936, Gachsaran and Pazanan in 1937, and Naft-e-Sefid in 1938. Exploration and exploitation of very important and rich oil reserves took place in the new oil fields such as Lali in 1948, Ahwaz in 1958, Binak in 1959, Bibi Hakimeh in 1961, Marun and Karanj in 1963, and in Parsi and Rag-e-Sefid in 1964.
All the above-mentioned oil fields, their equipment, installations and factories related to the oil production, pipelines and the oil conduction facilities connecting the oil fields to the domestic oil refineries and the oil export terminals make up the assets of the NISOC.
Years before the victory of the Islamic Revolution, the oil exploration and production activities were centralized in the Iranian Oil Exploration and Producing Company (IOEPC). The Company was responsible for planning, financial resources, oil reservoirs as well as development of oil fields and installations. The Company's headquarter was based in Masjed-e-Suleyman. In 1971 due to fast development in oil and gas production, exploration and drilling operations, however, Oil Service Company of Iran (OSCO) was established as National Iranian Oil Company (NIOC) in order to render the following services:
Implementing all exploration activities consisting of magnetic, seismic operation,
geophysical data analysis and logging interpretation.
Carrying out and reviewing geological studies both at surface and underground levels.
Planning and carrying out drilling operations in line with exploration& exploitation.
Production installations consist of pipe line, gathering lines, separating and desalting plants and booster stations.
Oil and gas reservoirs studies.
Preparing plans and proposals in line with developments of fields and installations and increasing production rates through drilling new wells and/or water/gas injection projects.
Estimating the total budget required for the above-mention operations based on Oil and Gas Production Five-Year Increase Plans.
In order to achieve the planned oil and gas production objectives, OSCO was established and all non-basic activities were separated from the main production responsibilities and centralized in a non-basic operating company.
Projects :